Father Piet Buijsrogge,
Provincial Delegate of the sector of the Netherlands,
informs you of the return to the Lord of Father
Martien van de Ven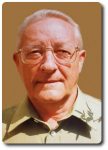 on Monday the 13th of February 2017 at Heythuysen (Netherlands)
at the age of 82, of which 56 years of missionary life
in Tanzania and in Belgium.
Let us pray for him and for his loved ones.
Milestones of Father Martien van de Ven's life
Martien van de Ven was born on the 6th of April 1934 at Veghel in the Diocese of 's-Hertogenbosch in the Netherlands. He began his spiritual year at 's-Heerenberg on the 7th of September 1956, took his Missionary Oath at Totteridge on the 13th of October 1960 et was ordained to the priesthood in his home town on the 2nd of February 1961.
| | | | |
| --- | --- | --- | --- |
| | | Kahangala | Tanzania |
| | | Bujora,D.Mwanza | Tanzania |
| | | Mwambagole | Tanzania |
| | | Nyegezi,Seminary | Tanzania |
| | | Sengerema | Tanzania |
| | Supérieur | Sengerema | Tanzania |
| | | Magu | Tanzania |
| | Assist.Treasurer | Mwanza Cathedral | Tanzania |
| | Econome Provincial | Boxtel,Maison Prov. | Nederland |
| | Appointed Curate | Buhingo,D.Mwanza | Tanzania |
| | Regional Bursar | Nyegezi,Reg.House | Tanzania |
| | Congé/Prov.> | (Netherlands) | |
| | Congé/Prov.>18.06.96 | (Netherlands) | |
| | Conseil Financier | | |
| | Congé/Prov.>16.12.97 | (Netherlands) | |
| | Congé/Prov.>16.07.99 | (Netherlands) | |
| | Congé/Prov. | (Netherlands) | |
| | Sukuma Research | Nyegezi,D.Mwanza | Tanzania |
| | Residence | Heythuysen | Nederland |
| | Nommé (PE 10/2009) | Heythuysen | Nederland |
| | Décède à | Heythuysen | Nederland |
| | | | |