Father Piet Buijsrogge, Provincial Delegate of the sector of the Netherlands,
informs you of the return to the Lord of Brother
Willem (Wim) van Dijk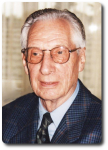 on Saturday the 18th of February 2017 at Heythuysen (Netherlands)
at the age of 90, of which 68 years of missionary life
in Zambia and the Netherlands.
Let us pray for him and for his loved ones.
Milestones of Brother Wim van Dijk's life :
Brother Wim van Dijk was born on the 20th of November 1926 at Tilburg in the Diocese of 's-Hertogenbosch. He began his Spiritual Year at 's-Heerenberg on the 7th of September 1946, where he took his Temporary Oath on the 17th of September 1948 and his Final Oath on the 7th of August 1954.
| | | | |
| --- | --- | --- | --- |
| 18/09/1948 | | 's-Heerenberg | Nederland |
| 15/09/1949 | | Boxtel | Nederland |
| 02/02/1952 | de Rotterdam à | Sterksel | Nederland |
| 30/03/1954 | | Boxtel | Nederland |
| 01/09/1954 | Stagiaire | Marienthal | Luxembourg |
| 25/03/1960 | de Lubushi à | Lusaka | Zambia |
| 09/09/1963 | | Ilondola,D.Mbala | Zambia |
| 01/01/1968 | Paroisse | Ilondola,D.Mbala | Zambia |
| 01/01/1977 | Maintenance | Lubushi,Seminary | Zambia |
| 01/01/1987 | Maintenance | Mansa,D.Mansa | Zambia |
| 01/01/1988 | Services Généraux | Lubwe,D.Mansa | Zambia |
| 01/05/1989 | Congé/Prov.>09.03.90 | (Nederland) | |
| 09/03/1990 | Services Généraux | Kasaba,D.Mansa | Zambia |
| 30/05/1992 | Résidence | Breda | Nederland |
| 01/10/1993 | Residence | Tilburg | Nederland |
| 15/02/1995 | Services généraux | Heythuysen | Nederland |
| 01/09/2014 | Residence | Heythuysen | Nederland |
| 18/02/2017 | Retour au Seigneur | Heythuysen | Nederland |
| | | | |