Father Gilles Barrette, Provincial of the Americas,
informs you of the return to the Lord of Father
Pierre Le Moyne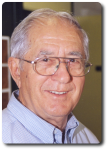 on Friday the 17th of February 2017
at the CHSLD in Asbestos (Canada)
at the age of 90, of which 63 years of missionary life
in Zambia and Canada.
Let us pray for him and for his loved ones.
Milestones of Father Pierre Le Moyne's life :
Father Pierre Le Moyne was born on the 9th of February 1927 at La Malbaie in the Diocese of Québec, in Canada. He began his Spiritual Year on the 11th of August 1949 at St-Martin, took his Missionary Oath at Thibar on the 29th of June 1953 and was ordained to the Priesthood at Carthage on the 18th of April 1954.
| | | | |
| --- | --- | --- | --- |
| | Vicaire | Lwena,D.Kasama | N.Rhodesia |
| | Vicaire | Ipusukilo | N.Rhodesia |
| | | Kapatu | N.Rhodesia |
| | Direct.Petit Sémin. | Ipusukilo | N.Rhodesia |
| | Direct.Petit Sémin. | Kantensha | N.Rhodesia |
| | Congé+ | Chicoutimi | Canada |
| | Grande Retraite | Villa Cavalletti | Rome |
| | Prof. Petit Sémin. | Lubushi | Zambia |
| | Vicaire | Lubwe,D.Mansa | Zambia |
| | Supérieur | Kasaba | Zambia |
| | Prof. Petit Sémin. | Lubushi | Zambia |
| | Vicaire | Ndola,D.Ndola | |
| | Parish P.,StLaurence | Mufulira,D.Ndola | Zambia |
| | Congé/Prov.> | (Canada) | |
| | Curate | Kapatu,D.Kasama | Zambia |
| | Congé/Prov.>22.10.90 | (Canada) | |
| | Session-Retraite | Jérusalem | Israël / Palestine |
| | Congé/Prov.>28.11.93 | (Canada) | |
| | Congé méd.>20.08.95 | (Canada) | |
| | Remplacement Bursar | Ndola | Zambia |
| | Curate, Bursar | Ilondola,D.Mbala-Mp. | Zambia |
| | Congé/Prov.>14.08.97 | (Canada) | |
| | Bursar | Mbala community | Zambia |
| | Restruct.Diocèse | Mbala,D.Kasama | Zambia |
| | Congé/Prov.>15.10.00 | (Canada) | |
| | Curate | Kasama,SFC | Zambia |
| | Congé/Prov.>10.10.02 | (Canada) | |
| | Guestmaster | Chipata | Zambia |
| | Congé/Prov. | (Canada) | |
| | Serv/Conf. | Lennoxville | Canada |
| | Nommé ANA (PE 10/04) | | Canada |
| | Résidence | Sherbrooke | Canada |
| | Retour au Seigneur | CHSLD Asbestos | Canada |
| | | | |