This homily was delivered by Francis Barnes, First Assistant General, at the opening of the Transition Session in Rome on Thursday, September 6, 2018.
Dive into the depths. This is certainly the call of religious life; to go to the depths; to go into the unmarked waters of life. The problem is that we prefer the shallow waters of our proven methods of doing, we prefer the shallow waters of our doctrine and the laws where we are safe, we prefer to stay on the shore with our fears and feelings of apprehension. We all know that when it comes to jumping into the unknown, we are afraid and moving to deeper waters for sure does not excite us. Moving into unknown territory requires a lot of strength and courage from us and many of us know – through our own experience – how much it costs us to think as the Lord thinks, to broaden our horizons, to get out of the narrow limits of our way of thinking and acting. These strengths and fears that keep us confined to our ways are very real in our own lives, in our ministry and in our congregations.
Dive into the depths… As a Society, we, the Missionaries of Africa, have just opened two parishes in a multicultural and urban setting – in New York City in the Queens district and in Liverpool in the Toxteth region. It is a new beginning that surprises some, especially in those countries where we have not had a vocation for years and in countries where we have not normally encouraged a commitment to parish ministry. What is surprising is the number of voices raised in these provinces in opposition to such new ventures – we no longer have the staff, we are too old, let us die with elegance. In other words, we do not want to move and dive into the deep waters of a ministry that is difficult for us at our age – let us live our lives peacefully in our rest homes, leave us on the shore where everything is in order and comfortable. Yes, going to the depths; in new forms of ministry, in new ways of being Church, of being men and women of God in a sometimes difficult context is a risk.
But, to go into deep waters, you first have to dare to dive. Our sense of direction may not be the same and we may be shaken by waves and dragged by currents. But risk will bring us other points of reference and we will understand that we must draw all our strength not from ourselves, but from the One who sends us. In the deep waters, we will understand that we can no longer rely on our meagre strength but on drawing all our energy from God's own grace because in the uncertainty of the deep waters, God will be there. In the calm waters along the shore, we embrace safety and we are at peace with the familiar environment. However, in our life as disciples, there must be room for risk. It is up to us to immerse ourselves deeply in the very life of God. Moving into the unknown is surely the mark of the true disciple.
Perhaps also this moment of transition is a move into the unknown, a movement towards greater inner freedom, an acceptance of all that has been and the possibility of saying yes to what will be. Maybe it will be a time to let God be God in our lives. It will also be a time for sharing. It will require us to share our experiences, our moments of sadness and misery, but also the joys that have been ours in our ministry. But sharing means having to go below the surface, at a depth. However, going below the surface is very difficult for us to do and why? Because it's a risky business – because it would imply that we would be ready to reveal something about ourselves and some of us are afraid of that. And that's why we prefer to float on the surface where there is only one superficiality with which we are comfortable. Ultimately, deep sharing means that we must accept to be vulnerable. Vulnerability means that we are ready to face our limitations, our inconsistencies, our inadequacies and this will help us to let go of unrealistic dreams, but also to reach the unknown and the deep waters where our God is located. Are we ready to dive?
I end with a prayer written centuries ago (Sir Francis Drake):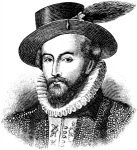 Disturb us, Lord, when
We are too pleased with ourselves,
When our dreams have come true
Because we dreamed too little,
When we arrived safely
Because we sailed too close to the shore.
Disturb us, Lord, when
with the abundance of things we possess
We have lost our thirst
For the waters of life;
Having fallen in love with life,
We have ceased to dream of eternity
And in our efforts to build a new earth,
We have allowed our vision
Of the new Heaven to dim.
Disturb us, Lord, to dare more boldly,
To venture on wilder seas
Where storms will show Your mastery;
Where losing sight of land,
We shall find the stars.
We ask you to push back
The horizons of our hopes;
And to push back the future
In strength, courage, hope, and love.
This we ask in the name of our Captain,
Who is Jesus Christ.
Amen!
[Best_Wordpress_Gallery id="32″ gal_title="Transition 2018 Opening Mass"]