From February 10 to 16, 2019, Father Freddy Kyombo Senga and Sister Zawadi Barungu led a workshop on interculturality in Rabat, Morocco. Here is their report.
During five days we collaborated in turn and in an interdependent way to give conferences and organize exchanges for a group of 11 consecrated missionaries of different nationalities and apostolic religious communities, coming from Tunisia, Algeria and Morocco.
We realize once again how much this theme INTERCULTURALITY really responds to the need of consecrated life today, we have become aware once again of the specificity of our common Charism as a Lavigerie family, its contribution to the formation of members of the local Church and to its integral development…
Here is a small collection of the evaluation of the participants:
"I now understand where my suffering comes from… I feel healed from my wound"
" Can you come if we invite you to Mauritius to meet the consecrated persons of my country of origin? "
"You have given us keys to move forward in our lives as consecrated persons, but we still have a lot to do"
" The animators were motivated and up to the task… the conferences were rich, well detailed, very explicit and concrete, challenging and close to the concrete reality of our lives as human persons, but also as consecrated."
Through the evaluations we note that participants need theoretical input to understand the subject but also have a great need to share their own experiences of living and/or conflict in the intercultural life of the Church or communities.
They will soon need to be given a little more time for personal or group integration, and accompanied by a survey.
The Archbishop of Rabat, Mgr Cristobal LOPEZ ROMERO, came to visit us several times, he appreciated the initiative to train consecrated persons in intercultural life, a necessary tool for our witness as a Church in the Maghreb and elsewhere.
The office of the Major Superiors of the Maghreb organized this workshop very well and took charge of our stay through Sister Mary DONLON (Irish), provincial of the Franciscan Missionaries of Mary, who accompanied us in the successful realization of this project.
We feel through the participants' impressions, "that the harvest is great…"
We are preparing for the next workshop in Tunisia with more details taking into account this very encouraging experience.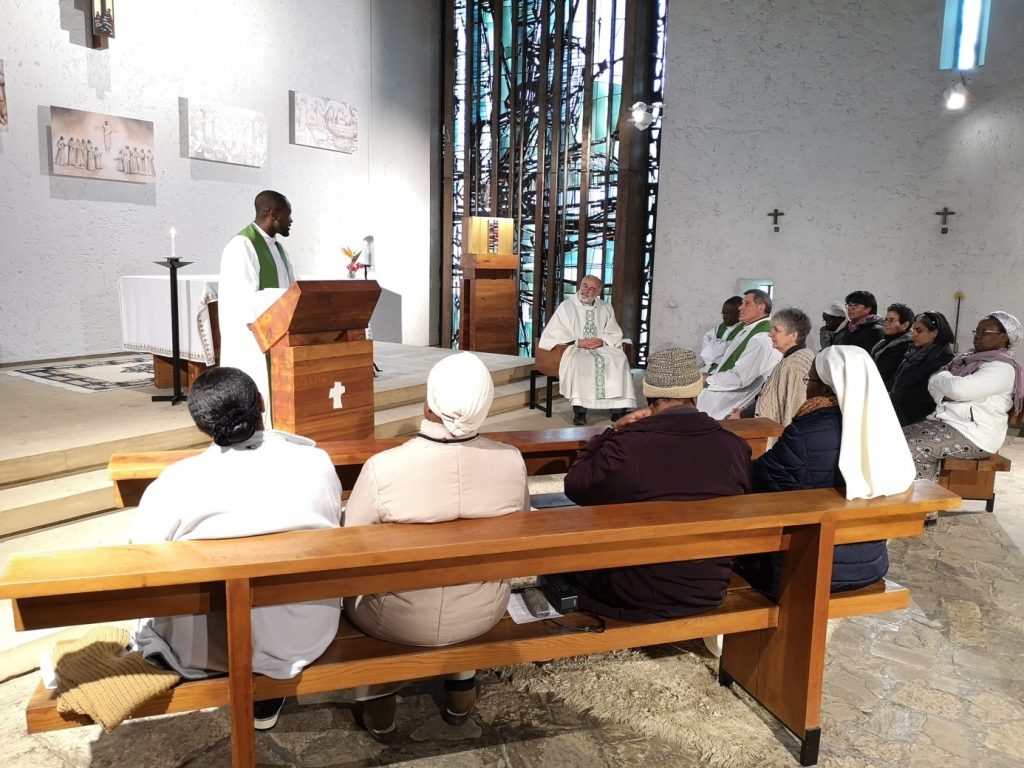 We are happy to have been able to carry out this project of our Lavigerie family and thus respond to the Church's calls.
Freddy KYOMBO SENGA, M.Afr. et Zawadi BARUNGU, MSOLA
And below, a short film of the interview of Bishop Cristobal Lopez Romero, Bishop of Rabat, with Father Freddy.