On Friday May 25th, in the late afternoon, the Generalate of the Missionaries of Africa was honoured to host the Episcopal Conference of Burkina Faso and Niger which was in Rome for its Ad limina visit and an audience with the Holy Father.
About 20 archbishops, bishops, priests came. They wanted to visit the Missionaries of Africa because they have missions in both countries.
They had a meeting with the General Council, who welcomed them in the good traditional manner and showed them around the house. They visited the chapel of the martyrs of Uganda and the tomb of our founder, Cardinal Charles Lavigerie. It was an opportunity to pray for the Church-Family of Burkina Faso and Niger, who face the challenges of terrorism and insecurity. Then they were invited to share a meal with the whole Generalate community.
It was obviously a moment of joy for all, as when the time came for saying goodbye; the farewells seemed to last forever. A sure sign of the enjoyment everybody took in this meeting.
Let's see the rest in pictures.
Freddy Kyombo
The family photo
Sharing a meal with the community
The Bishops bless the community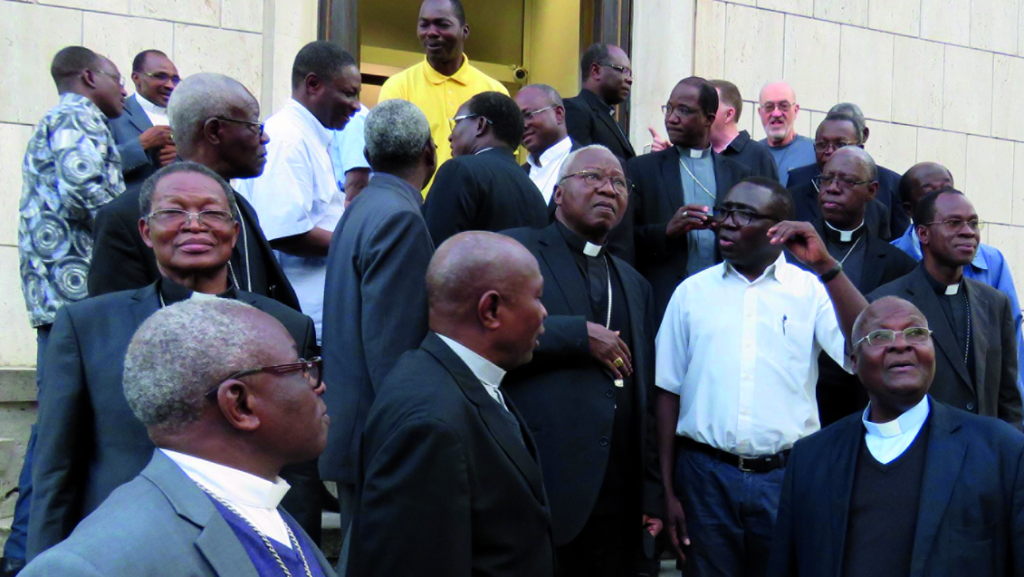 The moment of departure…