One day, while I was visiting our Provincial House in Montreal, I was invited to be the principal celebrant for morning mass. After my short homily and a time of silence, I began the offertory. Then just as I was going to offer the bread and the wine, a confrere signalled to me to read some names of confreres of the Province which were written on a little piece of paper lying on the altar with the day's date on it. I thought that I was meant to read the names of dead confreres but in fact those mentioned were very much alive and one of them was even before me sporting a large smile!  I then understood that I was meant to read the names of the confreres of the Province who were celebrating their birthdays on this particular day. This simple gesture touched me and the idea of knowing that the confreres of Montreal pray for me and with me each year on my birthday warmed my heart.
So I invite you all, wherever you may be and if the heart tells you, to offer a daily prayer for our confreres celebrating their birthday. It is a simple and tangible way of expressing and nourishing a family spirit in our Missionary Society and to encourage us to persevere in prayer, being watchful in it with thanksgiving (cf. Col 4, 2).  
To facilitate this, you can download from our Internet site, (https://mafrome.org) a catalogue with all the dates of birth of our confreres for each day of the year
Moreover, on the day of their birthday, why not offer them one of these blessings from the Bambara people of West Africa:
May God give you a long life!
May God make you a person of faith!
May God bring us here again next year to celebrate you!
United in prayer!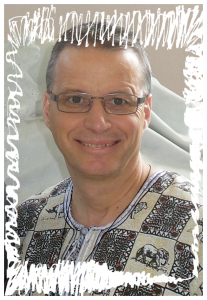 Martin Grenier, M.Afr.
---
Download here the 2018 birthday booklet.