Organised by Philippe Docq, a session on communications, which brought together delegates from the different Provinces of the Missionaries of Africa, was held at the Generalate in Rome from the 27th May to 2nd June 2018.
Topics included: Strategic Planning (with the drawing up of a five year plan) led by Sr. Marides Santos; Identity and Branding led by Professor Sean Patrick Lovett; Telling stories and marketing the Gospel by Fr. Fabrizio Colombo; and Communications and fundraising with Doctor Fortunat Mambulu.
The 10 participants were: Vitus Abobo, Michel Agoh, Patient Bahati,  Venance Bharotota, Serge Boroto, Pawel Hulecki, Pawel Mazurek, Dennis Pam, Jacques Poirier, and Johnson Singarajan.
They all left with the feeling of having acquired a sufficient amount of baggage to give a new boost to the ministry of communication in each one of our Provinces. They also recognised the challenges of passing on these skills to as many confreres as possible.
Freddy Kyombo
Sister Marides (in the back row) with participants of the session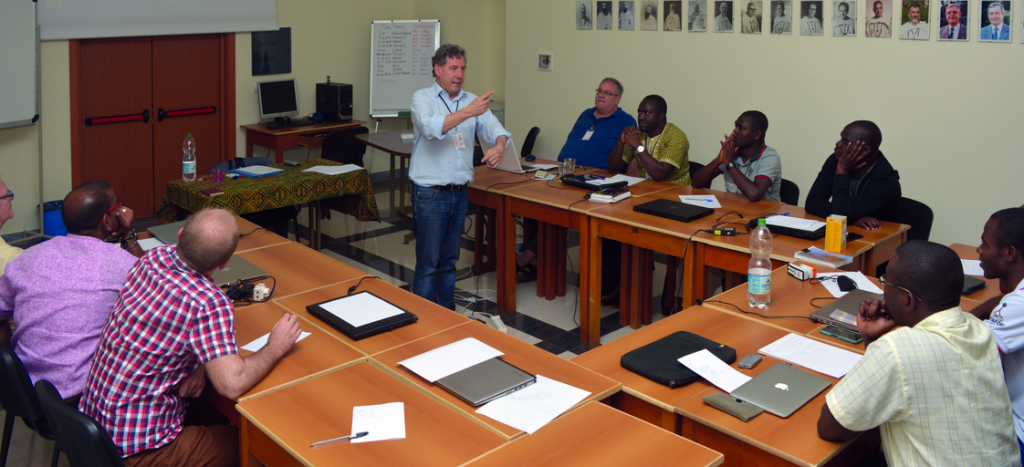 Professor Sean-Patrick  directing his workshop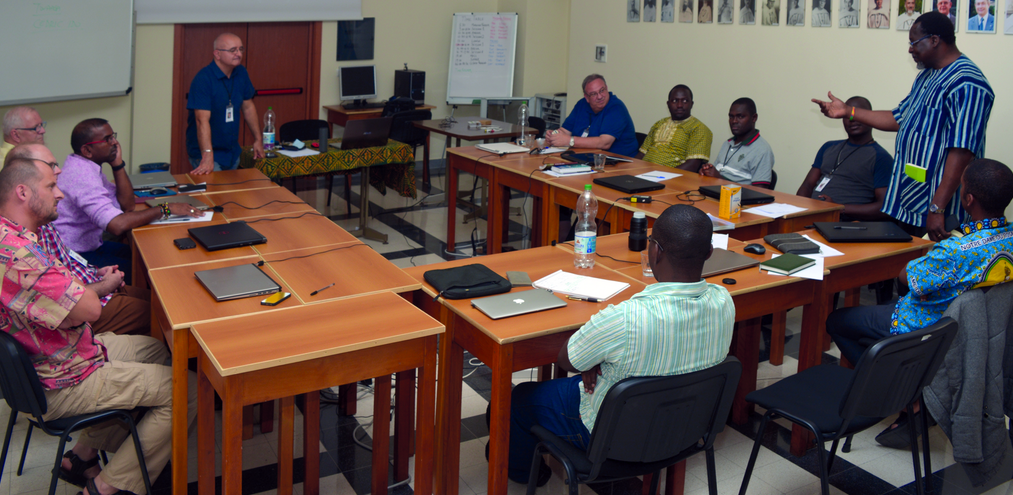 Father Fabrizio Colombo and Father Janvier Yaméogo address the participants.