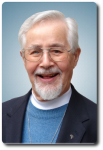 Jean was born on the 17th August 1928 at Couillet in Hainaut Province in the Diocese of Tournai, Belgium. His father was Secretary General of the Railway Workers Trade Union and worked in Bruxelles while his mother was a school teacher. Jean attended the secondary school of the Athénée Royal de Charleroi before going on to finish his secondary schooling at the junior seminary of Bonne-Espérance at Vellereille-les-Brayeux also in the Hainaut Province. In 1948, he entered the White Fathers at Thy-le-Château. In September 1950, he began his novitiate in Varsenare before moving on to Heverlee for theological studies where he took his Missionary Oath on the 10th August 1954 followed by ordination to the priesthood on the 10th April 1955. Those charged with his training saw Jean as an enthusiastic man, a little impulsive, inclined to be carried away, emotional. He was generous, dynamic, and open. He was a conscientious and hard worker but not considered to have leadership potential. He had a solid spiritual life. Under the guise of military service, Jean followed a course at the University of Louvain which allowed him to be registered in the colonial army. He was appointed to the then Belgian Congo and left for Baudouinville (now Kirungu) in April 1956.
Jean began by learning Kiswahili which he got to know very well. In August of the same year, he was appointed to teach French and Latin at the junior seminary of Lusaka. A couple of months later, he was made curate at the Cathedral Parish of Badouinville, responsible for the central school where he began the Xaveri movement. In 1958, he was sent to Sola as Acting Director of the Catechists' School. From 1959 to 1961, he was in charge of the schools in Lubuye (then Albertville). During his first home leave in 1961, he got the necessary diplomas to teach English which was on the secondary schools curriculum since the independence of the Congo in 1961. He returned to the Congo in 1962 and was appointed to teach French, English and Latin in the junior seminary of Kapulo. His Bishop sent him to Lyapenda in August 1966 as Prefect of Studies and Founder of the Notre Dame de Bonne Espérance Institute. In August 1969, we find him back again in Lusaka as bursar and responsible for the boarding school. In January, he did the 30 day retreat at Villa Cavaletti near Rome and then took the opportunity to get a Private Pilot's licence at Charleroi. He returned to Lusaka in the Congo. However, he was falsely accused of helping someone escape to Zambia and he spent some days in prison. A court in Lubumbashi acquitted him. In 1975, Jean did a Master's degree in Theology in Paris at the Catholic University of Paris (Institute Catholique). He came in contact with a charismatic group and as he wrote, "I let myself be carried away by the Spirit" even if he was initially a bit reticent.
Jean returned to the then Zaire in July 1978. He helped out in Cahi Parish (Bukavu) which was then suffering a cholera epidemic which resulted in hundreds of deaths. In September 1978, he was appointed to the junior seminary of Mugeri, near Katana. Buoyed up by his charismatic experiences in France, Jean launched a Charismatic Renewal group at Formulac. He gave recollections at Bandari and directed a retreat at Amani for the young people of Bukavu. He founded another charismatic group in the secondary school…
Jean's approach to the Charismatic Movement ended up raising questions His sentimentality could colour his spiritual approach and this, with his good heart, provoked reactions of jealousy among some. Archbishop Mulindwa of Bukavu and Fr. Freddy Heintz (+2012), the Regional initially asked him to cut back on his charismatic commitments. Finally, in a letter dated the 13th August 1980, the Regional placed Jean at the service of his Province of origin (he was sent home). Jean ironically remarked, "at least I had the consolation of being able to leave as co-pilot of Jacques Fiévet" (+2003) who, in 10 hops, flew the little Cessna from the Congo to Reims for its overhaul.
Jean was appointed as bursar to the community at La Plante in Namur. Four days after his arrival, a Jesuit asked him to lead a Charismatic retreat for the renewal of the Diocese! Jean remarked, "God made me understand that he still had confidence in me!" In 1985, Jean was bursar in our Bruxelles community of Milcamps. He became more and more in demand for seminars on Life in the Spirit. In 1989, the Central African Bishop's conference invited him to give three retreats to priests. If we look at his agenda for 1992, we see that he gave about 30 retreats and not only in Belgium but also in Switzerland, France, Reunion and Burundi. He wrote, "I never advertised for this ministry! I never took the initiative myself; all I did was to respond to the requests." He published a number of articles in "Renewal." In 1998, he published a book "Guérir pour une vie nouvelle" published by Editions St. Pauls' (and still available). This aspect of interior healing occupied a large part of his retreats. A Belgian Provincial noted, "«John is shaped by the charismatic movement in its most sensitive and dramatic expression."
In Janaury1996, Jean was appointed to the Vocation Promotion community on rue Namèche in Namur. In December 2001, he re-joined the community at La Plante in the same city and he was superior there until August 2002. From 2006 to 2009, he was superior in Heusy until it closed. He returned to Namur as a resident. In the meantime, he underwent double bypass surgery and in 2011 he had a pace maker fitted. Jean retained a passionate devotion to the Virgin Mary and to Marian shrines at Beauraing, Banneux and especially Medjugorge. When his health began to deteriorate he moved to our community in Evere in June 2012. Having has a glass eye for a number of years, he became practically blind. He suffered from episodes of loss of memory and loss of balance. However, there was no warning of a stroke and the unfortunate fall on the 17th October 2017. As nothing could be done, Jean lapsed into a coma. He was hospitalised at the University Clinic of Bruxelles in Jette, where he passed away peacefully on the 21st October 2017.
The Farewell Liturgy took place in the Chapel of St. Joseph's Home in Evere followed by burial in our cemetery in Varsenare near Brugge.
Jef Vleugels, M.Afr.