Father Patrick Bataille, Provincial Delegate of the sector of France,
informs you of the return to the Lord of Father
Philippe Antoine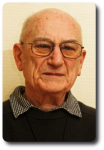 on Monday the 27th November 2017 at Bry-sur-Marne (France)
at the age of 91 years, of which 47 years of missionary life
in Mali, Burkina Faso, Algeria and France.
Let us pray for him and for his loved ones.
[wpdm_package id='7596′]
Milestones of Father Philippe Antoine's life
Philippe was born on the 20th October 1926 in Paris (in the Diocese of Paris). He entered the Spiritual Year of the Missionaries of Africa on the 1st September 1967 at Gap (France). He tehn continued his theological training at Totteridge (London / Great Britain) where he took his Missionary Oath on the 2nd February 1970. He was ordained to the priesthood in Paris on the 27th June 1970.
| | | | |
| --- | --- | --- | --- |
| 01/06/1970 | Nommé: PE.70/6 ou 7 | | Mali |
| 01/07/1971 | Vicaire | Ségou,D.Ségou | Mali |
| 01/01/1974 | et économe | | Mali |
| 01/01/1974 | en charge de | Fara | Mali |
| 30/06/1975 | Vicaire | Ségou | Mali |
| 01/08/1975 | | Kolongotomo | Mali |
| 01/01/1976 | Supérieur | Kolongotomo | Mali |
| 03/10/1979 | Supérieur | Kolongotomo | Mali |
| 01/07/1984 | | Markala | Mali |
| 01/09/1984 | Etudes | Paris,St Sulpice | France |
| 01/10/1986 | Nommé: PE.86/10 | | Burkina Faso |
| 02/10/1986 | Professeur Gr.Sémin. | Koumi,D.Bobo-D. | Burkina Faso |
| 01/06/1992 | Professeur Séminaire | St Augustin | Mali |
| 15/12/1998 | Vicaire judiciaire | Bamako | Mali |
| 01/10/1999 | Professeur Séminaire | St Augustin | Mali |
| 01/12/2000 | Vicaire | Bamako,Cath. | Mali |
| 16/04/2003 | Pastorale | Oran | Maghreb |
| 09/05/2003 | Nommé (PE 06/03) | | Maghreb |
| 01/07/2006 | Nommé Fr (PE 6/06) | | France |
| 01/10/2006 | Accueil | Paris,Friant | France |
| 03/10/2006 | Nommé Responsable | Paris,Friant | France |
| 09/11/2007 | Nommé (PE 10/07) | Oran | Algérie |
| 26/05/2008 | Nommé (PE 07/08) EUR | | France |
| 03/06/2008 | Ministère | Paris,Friant | France |