"Efforts need to be made to make retirement as active as possible." (AC.5.3-a)
This wish, expressed in the Capitular Documents, can be an obsession, sometimes painful but always persistent, with all those responsible for our communities of elderly confreres. A long time ago, it was during the 80s, I was a nurse in our retirement house in Tassy for three great years but they were not easy ones. Now and for the last three years, I find myself responsible for our retirement/nursing home at Bry sur Marne. The circumstances of these two periods of service were completely different but I tried to do all that I could so that this aspiration was not just pie in the sky. However, there are certain warning signs that cannot be ignored and I would like to draw attention to them here.
A retirement home is not a novitiate: we cannot consider our elderly confreres as the young people of the future! On the contrary, each confrere has had an extraordinary experience of a life of incalculable riches with a raft of unique personal experiences. Therefore, he cannot be made to fit into a mould, thanks be to God that would stamp out his particular personality. Neither is it a question of locking him into any old system in what we judiciously call "retirement homes."  Each elderly confrere has spontaneously written, in his own way, a page of the history of the African Church, so he is worthy of admiration, and still more, he deserves to have his freedom respected.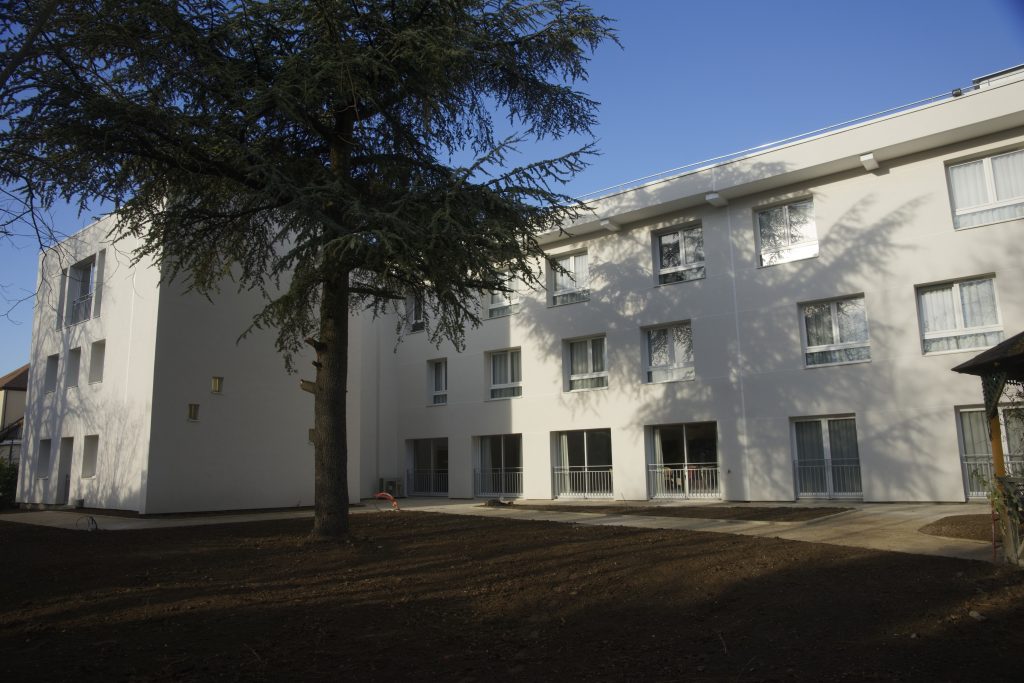 Our retirement home for elderly confreres in Bry-sur-Marne
The disciples of Jesus returned from their mission enthusiastic but tired. As a consequence, Jesus invited them, from the depths of his compassion, and even more from his immense respect for each of them to "come and rest awhile." Is that not the best possible invitation we can offer to our confreres returning definitively from Africa? Or will they add to their exhaustion by undertaking more years of service in their Province of origin before finally being able to take a little bit of rest? They often do so because, although they are tired, they do not know it yet or hide it for fear of being appointed to a hospice for the dying. However, once they have crossed the threshold of our house, many forget quite quickly all thoughts about the  pastoral work they were going to do before coming in because, suddenly released from all care, the fatigue they had hidden from themselves suddenly overcomes them. Then they appreciate they have much less material cares, they have a lovely room cleaned every day by the staff of the house, suitable food, a well organised spiritual life in the midst of a large and supportive community. Now they can really take it easy because they deserve it.
Community Mass in Bry-sur-Marne
So what does it mean to say "to make retirement as active as possible"? Above all, it means respecting their liberty. There are those who like to read and/or write, there are the web junkies, there are those, if they can still manage it, who like to go out to parishes, others pass their time in front of the TV or in the chapel. Still others like DIY activities, others like games, some like walking, still more visit the sick confreres or those who are dependent. Some old confreres like to frequent exhibitions and there are those who just dream…However all have one thing in common, they listen to themselves grow old, unconsciously they watch the first symptoms of illness, infirmities, dependence…or that things are not getting better and that determines how they spend their time. How do we keep them occupied? By what right can we prevent them from living their "today" in faith and abandonment? What if living, at their age, was simply living in the present as best as possible, each in his own way, while they enjoy community life, which is absolutely essential in their eyes? In that case, the role of the responsible is to respect their liberty and create a suitable climate adapted to helping them fulfil their ongoing missionary vocation. Everything must be done to stimulate a community life of great richness and incredible diversity. There is, of course, the fixed framework of a retirement/nursing home with its particular timetable and that applies here in Bry with its more than 15 lay staff members. There is a concern to keep everybody aware of the 'outside' world and to be actively present through encounters, sharing, the recounting of memories (ah yes) and of course through prayer. One can organise any amount of "sessions" (CA, 5.3b) or "twinning" (CA.5.3g) but if their personality is not respected, then their daily life becomes miserable.
We are grateful to our elderly confreres for their constant prayers for the Mission in Africa (CA.5.3c).
A very elderly confrere made this remark to me after reading this passage, "Do they imagine that because we are at the end of our lives, it is easier for us to pray better than when we were younger…"
Certainly, our elderly confreres try to do their best to pray for the Mission in Africa; but we should never forget that they also need our prayers at this crucial period of their earthly life.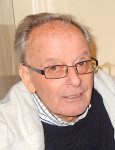 Clément Forestier