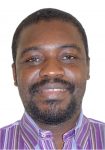 It is not unusual to meet confreres who think that specialized formation is not necessary to be a good missionary. I agree entirely if what they mean is that the mission does not depend on a head full of theories. We do not need a diploma to live the values of the Gospel, Encounter/Dialogue, Justice and Peace which constitute our identity as Missionaries of Africa. This is why an important aspect of studies at all levels is to continually maintain the link between what is studied, actual life and our missionary charism. This pastoral orientation, which the missionary will often find out for himself, at least in my own experience, makes studies more rewarding and more interesting.
However, if I can understand the thoughts of these confreres who seem to be hostile to studies, it should be emphasized, as the 2016 General Chapter did, that specialized formation is a necessity and I would even say a duty. It helps for the good functioning of our institutes: the service of Initial Formation takes most of the confreres involved in further studies while others are being trained in administration. When this duty is not taken seriously, we find ourselves making makeshift decisions at all levels. Over the last few years we have had difficulty finding qualified confreres for some of our philosophy houses with all the risks that that implies. Much more coordinated and strategic planning is therefore required with the Provinces. If we are to extend specialized formation to other aspects of our mission, we should ensure that there is some stability regarding our formation requirements.
Therefore, specialized formation is required because of the changing realities of Africa and the world. Our commitment in very specialized areas such as Islam, Ecumenism or Justice and Peace demands of us a particular professionalism.
Training persons capable of serving people by contributing to the reflection of our different charisms and commitments is important. It also means that we are taking Africa and our mission seriously as well as our faithfulness to the Kingdom. Our elders trained in their own particular era were the first linguists, doctors, anthropologists and ethnologists in the areas where they served. Some have not only contributed by their pastoral work but also by their writings which developed the reflection on Africa. I will mention here, only as an example, the book of our colleague Bernard Joinet "Survivre face au Sida en Afrique" which has been, independently of critics, a great contribution to the fight against AIDS in Africa. The historians in the Society have carried out a great deal of work, which is very much appreciated, and which has helped us rediscover our Founder and the history of the Society as well as the stories of the local churches, and a number of institutes which are still flourishing. If they were able to render us such a service, it is because they were trained. Let us salute the memory of Fr. Antoine Delpuch (+1936), Bishop Pierre Duprey (+2007) and Fr. Maurice Borrmans (+2017) who greatly contributed to dialogue with the Oriental Churches, Ecumenism and the Encounter with Islam. Surely we need confreres capable of conducting such a pastoral, theological and spiritual reflection which go beyond a few articles on aspects of our mission that are relevant today and that could enrich the Society and the Church in general.
The 2016 Chapter calls us to reimagine our mission and our charism. If today, we celebrate our 150 years by being proud of Lavigerie and his missionary work, we should also celebrate the great intellectual he was, Professor at the Sorbonne, a great specialist of the Fathers of the Church and of the Oriental Church of his time. This did not make him any less a good and genuinely committed and visionary pastor. His intellectual baggage certainly served as the foundation for his missionary strategy, which still remains revolutionary today. If diplomas and studies do not make the missionary and the mission, they contribute to his formation and make his commitment more effective. In my opinion, this is where specialized formation joins up with Ongoing Formation. They are neither rights nor privileges, but duties and therefore a necessity for the mission.
The Vade-Mecum on Formation and the 2016 General Chapter are fairly clear about specialized formation: it is not a right, nor a privilege nor a little arrangement between friends and I would add ethnicity or rivalry between personnel from one province against another province. We need to be vigilant against local chauvinism and favouritism but we should also be wary of paying attention to conspiracy rumours and "fake news" which can sow an unhealthy climate and threaten the unity and cohesion of all the Society. Besides, Pope Francis has humorously called such foundation-less murmurings as acts of terrorism which are a constant theme of his homilies to Religious anytime he gets a chance. Those who are called to render this service to the Society and the Church are not super confreres or privileged ones; in fact it is often a big responsibility. As regard myself, when I accepted the invitation to study Ecumenism in view of a possible mission in the Orient, it was because this was an aspect of our charism which goes back to Lavigerie even before the foundation of the Society. I do not see how living in the perpetual tension of the Holy Land could be considered as a privilege or for someone else to find himself in a Formation House.
To conclude, we superiors, confreres studying or on the missions, are all at the service of the Mission and it is through dialogue, detachment and humility, that we live our common commitment for the greater glory of God.
Gaétan Tiendrébéogo, M.Afr.
studying at the Pontifical Oriental Institute