Does the mission have a future? We want to speak here of the Mission "ad extra"; that is, that which consists in leaving one's own country and going to another to proclaim the Gospel there. Many missionary Societies or Congregations ask themselves this question because we must look to the future with realism.
In 1975, in our Society of Missionaries of Africa, we were just under 3000 members and today, just forty-three years later, we are only 1210, a decrease of almost 50%.
And if we look more closely at these 1210, we can then distinguish 826 members from the "old" Christian countries (Europe and North America) and some 380 members from the "young" Christian countries, mainly African. All of us missionaries, whatever our origin, are supposed to leave our country of origin to go to those who have not yet heard the Gospel.
P. B. in "old" Christendoms
We are delighted with these 826 just mentioned members. But we are a little sad to consider that the vast majority of them are over 70 years old and that only a tiny number of them are still in Africa.
All our hopes rest therefore on our 380 members coming from young Christians among whom we quote among others: the Congolese of DRC (82), the Burkinabe (53) or the Zambians (32). So, faced with these statistics, our question remains: What is the future of the Mission?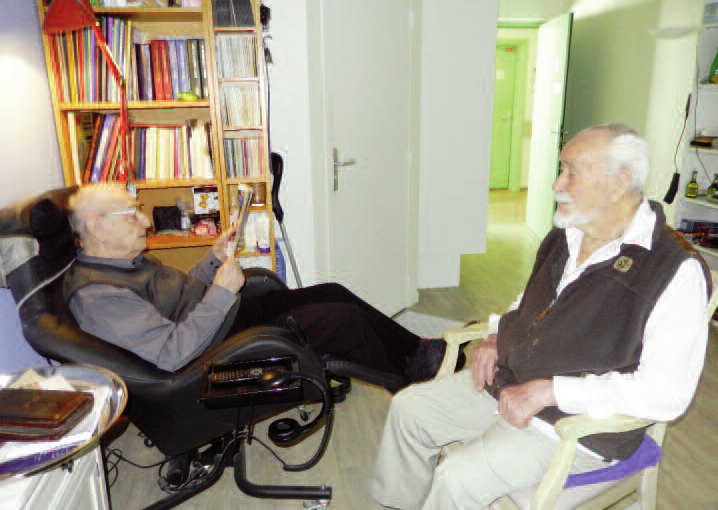 Currently
, the Society of Missionaries of Africa includes a total of 1210 White Fathers. Of these, 826 are from "old" Christian countries (Europe and North America); the vast majority are over 70 years old.
A missionary conference in Ireland
Recently, in February 2018, a mission conference in Ireland addressed this question. Nine representatives from different Mission Societies participated. Among them was Father Stanley Lubungo, Superior General of the Missionaries of Africa. These nine societies made a general observation: each missionary society was enriched by members from different cultures. They must therefore face the need to live a real interculturality (which is different from multiculturality).
They must be permeated by the variety of cultures that make them up. They must cherish their own tradition or cultural identity while being visible witnesses of what they experience in an intercultural community. Thus, in their community life, it is no longer possible to have a single "dominant" culture that would dictate everything. The influence of yesterday's Western Church can therefore only diminish.
This is already the case with the Maryknoll Sisters of the United States who now have only 393 members and a significant number of whom are over 80 years old. Or we have the example of the Missions Étrangères de Paris (MEP) which have just celebrated their 300th anniversary. There are only 185 of them left but now they are opening up to lay volunteering. Since 2003, they have sent more than 2000 people on missions. Some of them then joined the MEPs for a definitive commitment to the priesthood. The Western churches no longer have the privilege of feeding the missionary forces of the Catholic Church. The missionary charism is shared by all churches, old as well as young. So much so that the journalist who wrote about this missionary colloquium entitled her article: "The Mission is becoming less and less Western! "
A less western mission
"A less Western mission" is also what appears when we see the number of priests who can be qualified as foreigners and who are, momentarily or permanently, in the midst or at the service of our Christian communities. And indeed, there are many African priests working in Europe. Faced with this, it was not uncommon to hear the remark: "We evangelized them. Now they can come and help our parishes. »
Of course, in our capitals like Paris and Brussels, we find many priests studying in our universities. There are others who, for one reason or another, have preferred to leave their dioceses of origin. But there are others, perhaps not numerous enough, who, in agreement with their local bishop, have signed a "Fidei Donum" contract with a diocese in our country.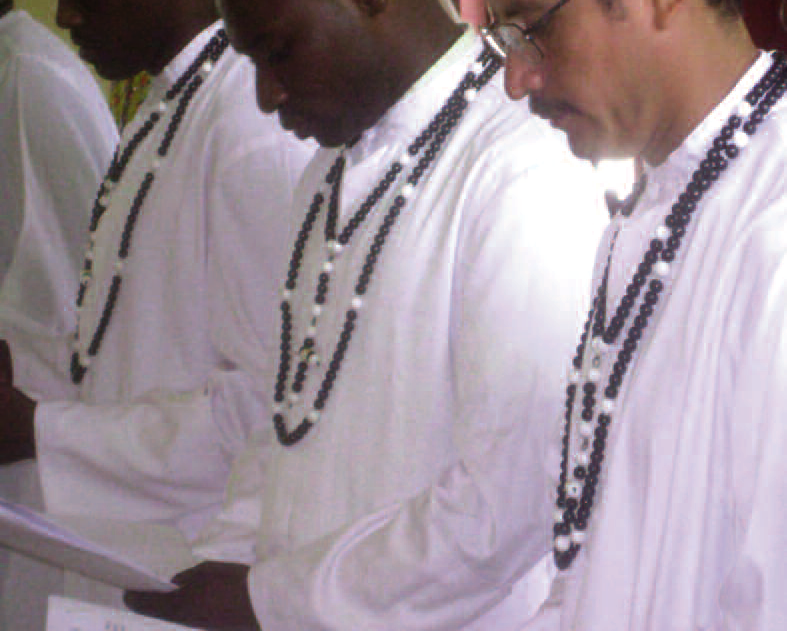 All hopes for the future growth of the Missionaries of Africa rest on our 380 members from young Christians. The influence of yesterday's Western Church can only diminish.
African priests work in Europe on a partnership basis
Thus, with them, a true partnership between the Churches of Africa and the Churches of Europe could take shape. African priests should not come to remedy our lack of priests; and in this case, they would only be "mouth holes". No, they must come on a true partnership basis. For they have their own way of living the Gospel. And in this they can challenge us. So it is the priests from the young Churches who in turn can take up the torch of mission; even when it comes to coming here, among us, to Europe.
Jesus does not belong to any culture
Mission is an encounter to better discover Jesus Christ. And Jesus does not belong to any culture. It truly belongs to all. It has a universal dimension. He can be in the middle of any intercultural encounter. This is one dimension of today's mission. It can be lived as much in our missionary Societies or Congregations as in our parish communities where priests of all cultures meet.
Father Gilles Mathorel, M. Afr.
(Voix d'Afrique nr. 119 – June 2018)